Ballard resident, Rudy Pantoja Jr. a.k.a. "Hugh Mungus" never dreamed he'd be accused of sexual harassment at Seattle City Council meeting for what he believed to be a playful redirection, and now after a video of the incident has gone viral, Pantoja is speaking out.
The Seattle City Council meeting was held in August to discuss the new North Precinct, which is controversially called "The Bunker" by some activists who say the $143 Million facility is too much without marked police reformation relating to racial targeting and use of force.
Zarna Joshi, an anti-bunker activist, was among some activists at the meeting and filmed the video that recently went viral, which starts with Pantoja being interviewed by the media. When the interview is finished, Pantoja approaches Joshi, and he asked her if she wants his name, and he says "Hugh Mungus," with a smirk.
The scene escalates to Joshi screaming that Pantoja had sexually harassed her with the comment that many online are calling a "Dad joke." Pantoja calmly denies he sexually harassed Joshi and eventually walks away. The video moves on to security personnel attempting to remove Joshi from the premises for disruptive behavior, and eventually the police are called.
About the incident, Joshi wrote on her Facebook page:
"The security guards, who witnessed everything, then accosted me to tell me to be quiet. When I asked them why they were going after me instead of the man who sexually harassed me, they called the cops ON ME."
"The cops were already there, of course. They didn't go after the man who'd sexually harassed me. When I asked them to at least take notes of what happened and why they were not going after the man who sexually harassed me, they said that I should speak with one of their officers alone. They didn't take any notes, they didn't even send one man to go look out for the guy while this conversation was going on for over ten minutes."
However, Pantoja believes that his comment was innocent and had nothing to do with sexuality or aggression; he told the BNT that he was aware of Joshi's ability to enflame situations because he had seen her at other public meetings and that he wasn't in the mood to get mixed up with a "battle."
"I thought if I give her my name I'd be Teflon, and 'Hugh Mungus' just popped into my head," said Pantoja . "I'm a 52-year-old grandpa, and I'm around kids all the time, and I don't curse. We play and I play back with them and this (situation with Joshi) was something similar."
The video has since attracted nearly three million views with support and criticism for both Joshi and Pantoja. A t-shirt company has already started selling shirts with Pantoja's mug and the Hugh Mungus moniker.
There is also more local attention. Now Pantoja says that Ballard High School students are asking for him at Top Banana after someone witnessed him there shopping. Friends at Larsen's Bakery in Ballard call him "Mr. Mungus." There are even rumors of a Fremont brewery naming a beer Hugh Mungus.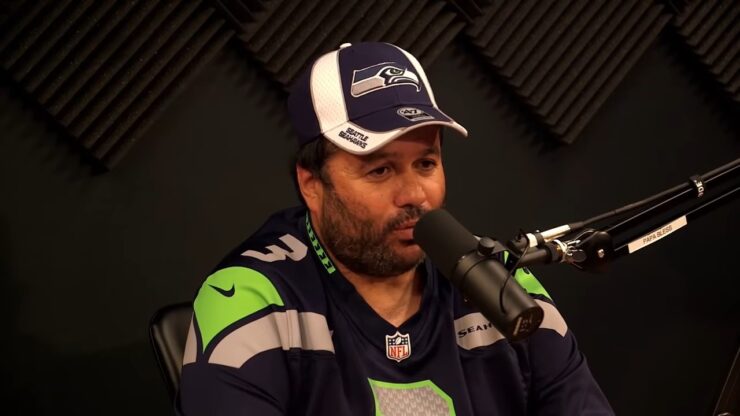 "They all say I'm famous. It's quite the spectacle, and it's really not about me, it's more about everyone else's reaction … I never thought this would turn into what it is. I've had overwhelming support locally, national, and internationally. Anyone who knows me in Ballard knows I'm not a hero, I'm a schmuck in a truck that goes out gardening and trying to make a living."
However, though amused by the situation, Pantoja is frustrated because his side of the story – one that he says supports woman – is not being told.
Pantoja said that the reason he went to the meeting was to thank Seattle Police for working with him to get his daughter off the streets. His 26-year-old daughter has been struggling for years with opiate addiction and by working with the courts, police and private organizations he was able finally get his daughter into a recovery program.
He said he was also at the meeting to draw awareness to programs that would provide a place for addicts to go once they've been released on parole.
"I wanted to bring up some kind of partnership with law enforcement and a recovery facility. Often times the only options are hospitals, and if someone wants a treatment program in North Seattle there are some but there are not enough to handle what law enforcement is faced with on a daily basis."
Before we continue, be sure to check ballardnewstribune.com daily for news and other blogs about Ballard that you might find worth your time.
He also wanted to voice support for the North Precinct.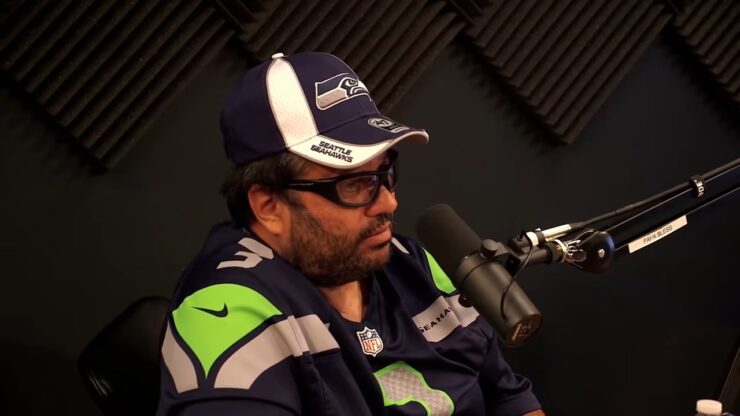 "I support it because of its location; they need a presence on Aurora. It would bring everything in to a central location. It's logistically better. The current precinct just isn't cutting it. Also, it's not just about law enforcement but in case of a natural disaster it would be able to coordinate getting out going east and south to the ship canal. That's why it's important."
Because of his support for the new precinct, Pantoja said Joshi "blanketed" him in with "bunker supporters," but Pantoja said he was there for one reason, his daughter.
"She assume because I'm pro-law enforcement that I was anti-color. She questioned my ethnicity and my values as a parent and my personal issues with my recovery as a dad who wanted to give my daughter support publicly. I'm Hispanic number one – what happened there had nothing to do with the African community. I was there thanking the precinct for getting my daughter off the street. … She blanketed me with everyone, and it's not fair."
"It is wrong that a person living in Seattle cannot go down and talk to their City Council members because his opinion differs from another group and then be shouted down."
Pantoja said that instead of this drawing more attention to what happened at the meeting, people should focus on charities like Hope Soldiers, an organization that helps addicts and others find routes off the street.
Watch the whole podcast with Hugh Mungus talking about anything that might interest you about him:
"Hope Soldiers was my charity of choice because that was the only option I had. Law enforcement was the first step, then the courts. It had nothing to do with color, it had to do with a sick girl – she (his daughter) would be dead today if I didn't step in and go after her to let her know that I love her, but she couldn't be going out wreaking havoc in the community and putting others at risk, and that's what I wanted to share with Zarna. She (Zarna) is a trained activist and has an agenda, and I have mine, which is trying help get these young woman off the street."
Meanwhile, incendiary commentary continues online but for now Pantoja – who is also in recovery for alcoholism – said he's getting back to work as usual and focusing his attention on his own well being and his daughter.
"She's doing as well as somebody who has a lot a lot of hope. There is no quick fix to this. … As both Dad and daughter, it's one day at a time, and we're both equal when it comes to this disease of addiction."